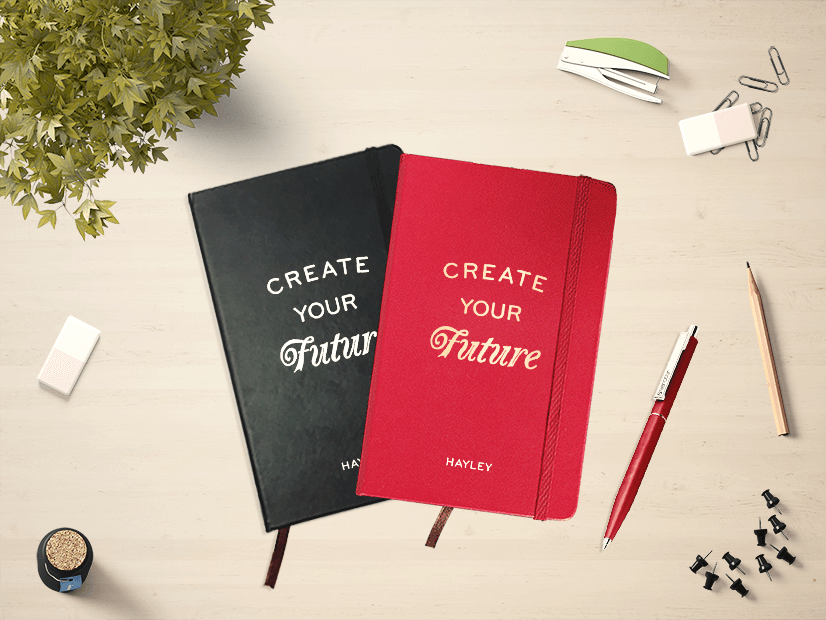 Black or Red, it's up to you!
JoinPrint Personalised Notebook is available in Black or Red, pick the one that suits you most!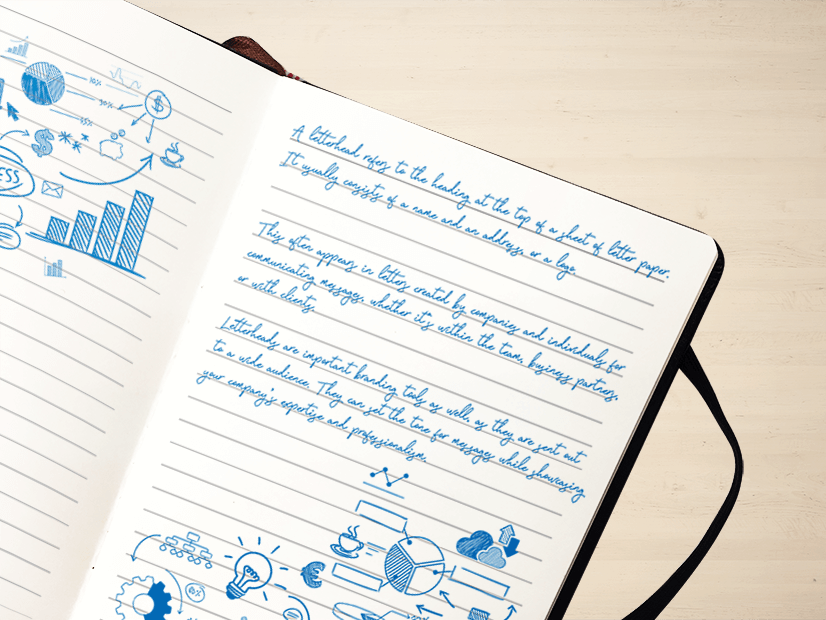 Recording your thoughts has never been more effortless and stylish
All our notebooks are lined with pages made from beautiful 100-gram cream, wood-free paper with functional single space pages to suit your needs.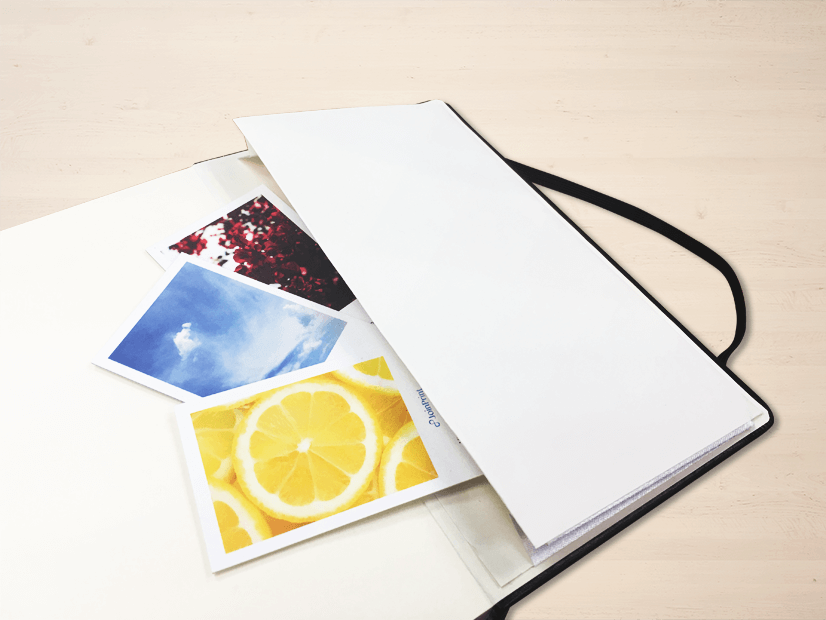 Convenient and functional notebook envelope attachment
Apart from the notebook itself, we have exclusively added an envelope to the back of every notebook so you can also carry smaller loose items like business cards, samples and stationery to your meetings or travels, whatever they may be. This design is innovative, convenient and practical to accommodate the lives of those constantly on-the-go.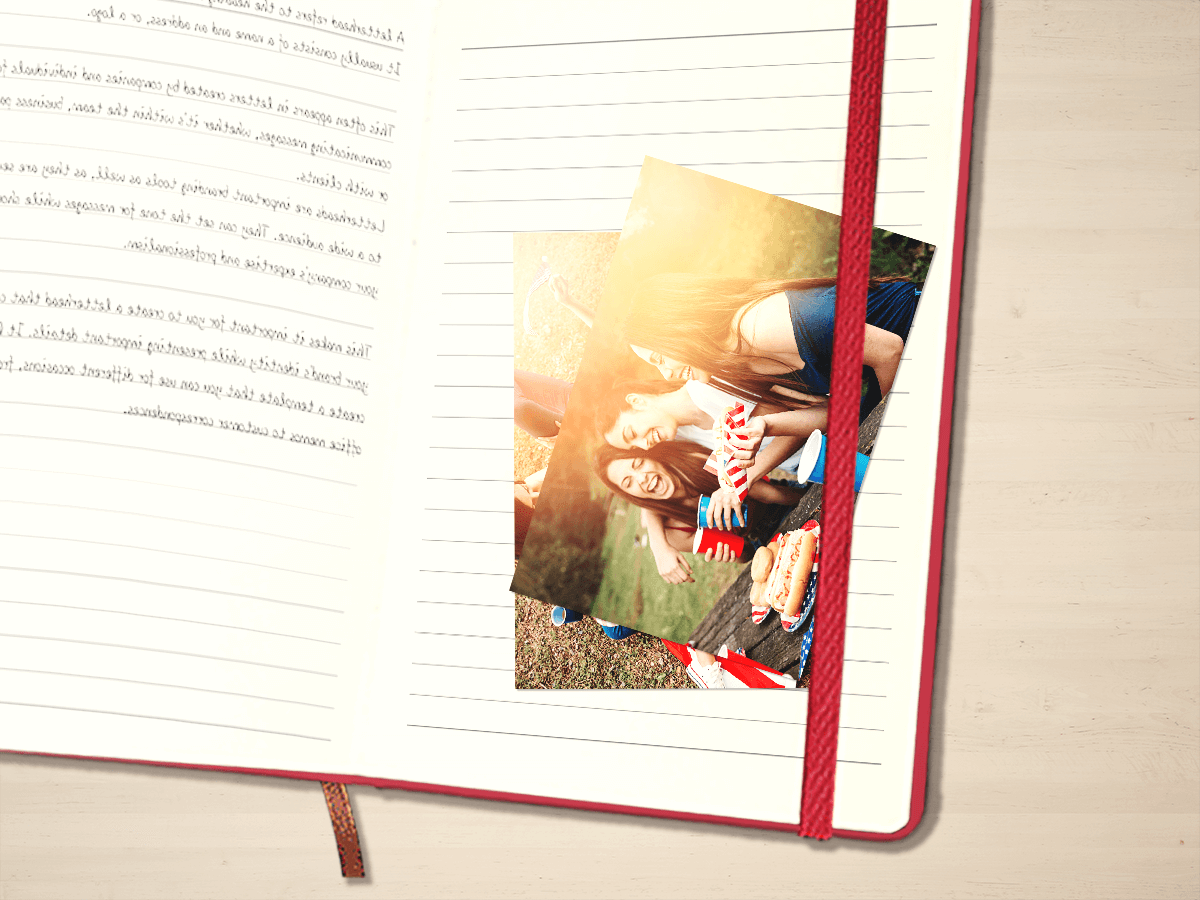 Holding your thoughts together
Each notebook is held together by a thick customised band to securely fasten the pages to prevent any tearing or crumpling to keep your musings and ideas pristine.
JoinPrint's notebooks help you promote your brand
JoinPrint's Personalised Notebooks can help you jot down your itinerary, important items and creative ideas.
With your logo or design of choice printed on our bespoke covers, the JoinPrint Personalised Notebooks will be an ideal present for your clients as a marketing tool to promote brand awareness and increase your brand's exposure.